Grilled chicken with mustard-caper sauce is an easy and delicious meal that will leave your family and friends impressed. The combination of the tender grilled chicken and the tangy mustard-caper sauce is one that will make your taste buds sing. The mustards and capers give the sauce a unique flavor that will make this dish stand out in any meal. Plus, this meal is low in calories and fat, making it a healthy option to make any day of the week.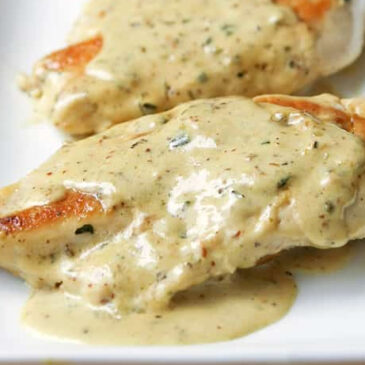 Grilled Chicken with Mustard-Caper Sauce
This recipe is perfect for a summer cook-out or a quick weeknight dinner. It only takes 15 minutes of preparation and 10 minutes of cooking time, so you can have a delicious meal in no time
Ingredients
4

boneless, skinless chicken breasts

2

tablespoons olive oil

2

cloves garlic, minced

2

tablespoons lemon juice

2

tablespoons Dijon mustard

2

tablespoons capers, drained

2

tablespoons chopped fresh parsley

2

tablespoons olive oil

tablespoon lemon juice

salt and ground black pepper to taste
Instructions
In a medium bowl, combine olive oil, garlic, lemon juice, salt and pepper. Add chicken breasts and coat with the marinade. Cover and refrigerate for at least 2 hours, or overnight.

Preheat grill to medium-high heat.

Grill chicken breasts for 4-5 minutes per side, or until cooked through.

Meanwhile, make the mustard-caper sauce. In a small bowl, combine Dijon mustard, capers, parsley, olive oil, and lemon juice.

Serve grilled chicken with mustard-caper sauce on top.
Nutrition
Calories:
279
kcal
Carbohydrates:
5
g
Protein:
34
g
Fat:
10
g