When you say medium rare you will be describing the degree of meat doneness, this cut has a pink to red color. In this recipe, you will taste the medium-rare steak differently. Try it with very simple ingredients and get out the special taste.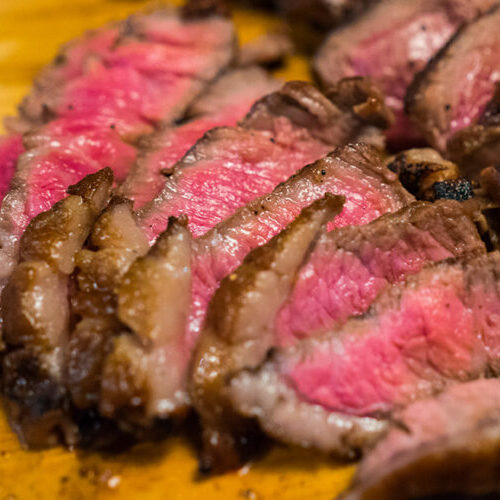 Grilled Medium Rare Steak
A tasty and chewy recipe.
4

Steaks

2

tbsp

Olive Oil

Salt and Pepper
Before grilling, remove the steaks from the refrigerator.

Heat your grill to high. Brush the steaks on both sides with oil and season liberally with salt and pepper.

Place the steaks on the grill and cook until golden brown for about 4 to 5 minutes.

Turn the steaks over and continue to grill 3 to 5 minutes for medium-rare until the temperature reaches 135 F.

Transfer the steaks to a cutting board or platter and slice them.