When it comes to cooking you should be creative, creativity can b applied in very simple steps. For example, you can turn a savory dish to a sweet taste. In this recipe, you will try Nachos differently, not with vegetables and cheese but with chocolate.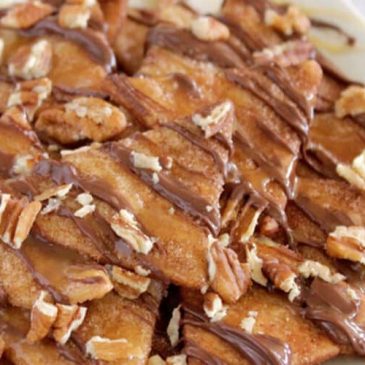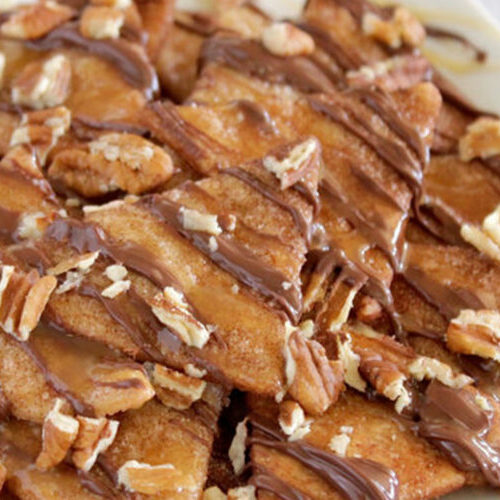 Grilled Dessert Nachos
What about having such a special treat with delicious ingredients?
Ingredients
Oil

8

Flour Tortillas

1/4

Cup

Sugar

1

tbsp

Cinnamon

1

Cup

Caramel Sauce

6

Ounces

Chocolate Chips

6

Ounces

White Chocolate

1/2

Cup

Heavy cream

1

Cup

Chopped Pecans
Instructions
Cut the tortillas into 8 wedges each

Add oil to a deep pan. Heat to 375F and use a thermometer to keep track of the heat.

Fry the wedges in the oil until they become crispy and golden in color.

Turn the tortillas to be cooked equally.

Drain on paper towels and mix the cinnamon and sugar.

Place the tortillas in the disposable aluminum pan.

Add the chocolate chips and the caramel sauce and then sprinkle with the pecans.

Grate white chocolate over the top

Place the pan on the grill heated to medium.

Close grill cover and cook ntil chocolate is melted, checking it every 3-4 minutes.

Serve on a serving platter