The lobster meat is very firm but tasty, it is between the taste of crabs and shrimps. If you want to taste delicious lobster go for the small ones because they are more flavorful than the large lobsters. Try the lobster kabobs on the grill in the following recipe but make sure to use mushrooms because they add a super delicious flavor to the lobster.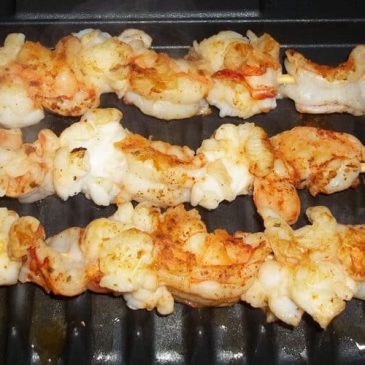 Grilled Lobster Kabobs
A yummy and delicious recipe with the mix of the umami taste.
Ingredients
6

Lobsters

6

ounces

Prtobello mushroom

3

tbsp

Olive Oil

1

Pint

Yellow Pear Tomato

1

Pint

Red Pear Tomato

1/4

tsp

Salt

1/4

tsp

Pepper

Lobster Tamarind Sauce
Instructions
Bring 3 quarts water to a boil in a large pot.

Prepare lobsters by plunging them one or two at a time head first into boiling water.

Boil each lobster only long enough to kill it without cooking the meat–about 2 to 3 minutes.

Break off large claws. Crack claw shell with a nutcracker, and remove meat.

Break off tails, and cut in half lengthwise using kitchens shears. Remove all the meatless parts like the antenna, the shell..

Brush mushroom caps with 1 tablespoon oil. Broil 5 inches from heat. Cool and cut into 2-inch pieces.

Thread lobster meat, mushrooms, and tomatoes on skewers. Brush with remaining 2 tablespoons oil, and sprinkle with salt and pepper.

Grill kabobs, without grill lid, over medium-high heat (350° to 400°) 2 to 3 minutes on each side or until lobster meat is opaque. Serve with Lobster Tamarind Sauce.