Barbecue pizza is a delicious twist on a classic favorite. And what better way to make it even more delicious than with a homemade Barbecue Pizza Sauce? This sweet and smoky sauce is perfect for topping your favorite pizza dough with chicken, bacon, onions, and more.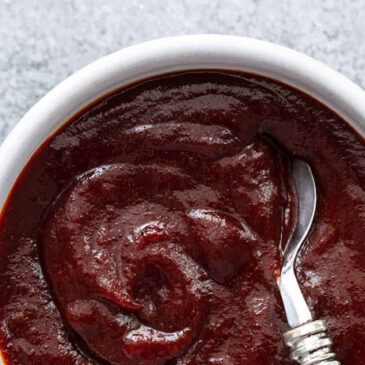 Barbecue Pizza Sauce Recipe
This sauce is perfect for adding a sweet and smoky flavor to your favorite pizza toppings
Ingredients
2

tablespoons olive oil

¼

teaspoon red pepper flakes

½

cup finely chopped onion

1

can tomato sauce

1

teaspoons freshly minced garlic

1

tablespoons tomato paste

1

tablespoons molasses

2

teaspoons yellow mustard

¼

cup apple cider vinegar

¼

cup honey

1

teaspoons Worcestershire sauce

1

teaspoon dried oregano

salt and freshly ground black pepper
Instructions
Heat the olive oil in a large saucepan over medium heat.

Add the onion and garlic and cook for about 5 minutes, stirring occasionally, until the onion is soft.

Add the red pepper flakes, tomato sauce, brown sugar, tomato paste, honey, apple cider vinegar, molasses, yellow mustard, Worcestershire sauce, and oregano.

Bring the mixture to a boil, reduce the heat to low and simmer for 20 minutes, stirring occasionally.

Season with salt and pepper to taste.

Use the sauce to top your favorite pizza, or refrigerate in an airtight container for up to a week.
Nutrition
Serving:
2
tbsp
Calories:
65
kcal
Protein:
1
g
Fat:
4
g
Sugar:
9
g